Gamified surveys, powerful insights
Low response rate holding you back? Transform data collection into engaging experiences with gamification, charity and rewards.
Trusted By Companies Worldwide
Marketing
Get actionable insights with engaging and effective surveys that won´t put your audience to sleep.
Customer Success
Drive customer success and satisfaction with gamified surveys that keep your audience interested and invested.
Influencers
Create effective influencer campaigns and collect data with gamfied surveys and rewards.
Greater completion rate with gamification
Don´t create dull surveys that put your audience to sleep. They are waiting for a form worth their time, deliver it. Don´t let a dull form ruin your data with incomplete answers. Take control now.
Frictionless Rewards
Boost participation with automatic rewards. Maximize survey efficiency by increasing rewards for challenging questions. Make sustainability a top priority and empower your respondents to be eco-heroes by giving them the chance to plant trees with every response through our partnership with One Tree Planted.
Powerful insights, easy to use
Unlock the full potential of your survey data with our powerful analytics. View detailed stats, filter results, cross-tabulate or export the data for further analysis.
Get started for free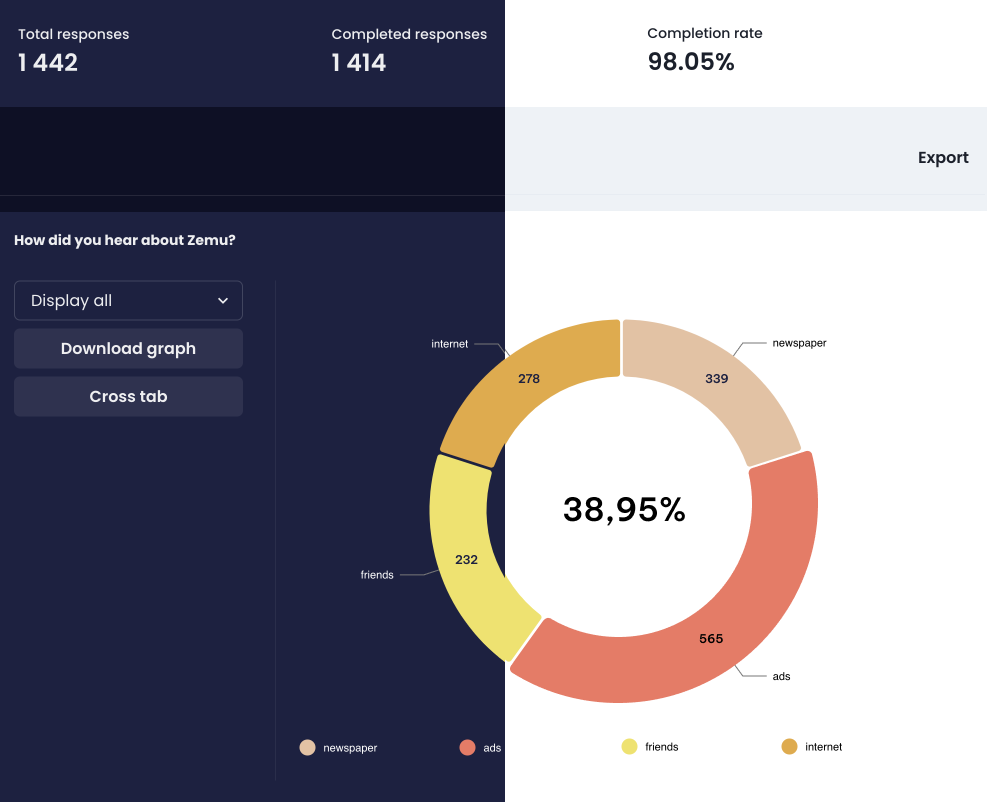 What our customers say
JR
Jack Rogers
University of Exeter
We used Coinsurvey at the University of Exeter to evaluate students' opinions. Each question they completed paid out a micro payment. The user experience for the student was excellent. Giving students options to earn money, tokens, or give to good causes could be the ultimate way to maximise response rates.
OC
Osmin Callis
Block Venture Studio
CoinSurvey is a unique way to engage with the feedback mechanism and our clients love the option not just to earn rewards, but also to make a positive impact on the environment via the tree planting partnership. It gives us real peace of mind knowing that the results are genuine and have not been manipulated.
Our pricing
Get started for free. No credit card required.
500 responses

Unused responses transferred to next month

Unlimited surveys
Unlimitied questions
Export data

Remove CoinSurvey Branding
Get started
2.500 responses

Unused responses transferred to next month

Unlimited surveys
Unlimitied questions

Remove CoinSurvey Branding
Get started
7.500 responses

Unused responses transferred to next month

Unlimited surveys
Unlimitied questions

Remove CoinSurvey Branding
Get started
Start your journey and collect more complete responses